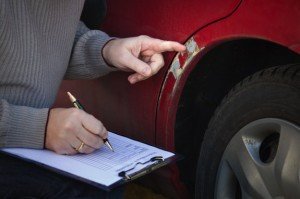 Experienced certified independent appraiser services.
The initial free telephone consultation and advice on how to proceed in case of an accident, repair cost calculation, evaluation of car market value and the loss of market value. The evaluation report formation
An experienced lawyer/ attorney.
Detailed consultations and practical advices. Formation of position in dealings with the insurance company and the contest of insurance company's legal arguments. Claims writing against the insurer, documents preparation and representation in pre-trial institutions and court.
Selection of Auto Service
If you do not want to repair the car in insurance company's defined service and you select the insurance benefit most probably we will help you to save. We can select and recommend the service, coordinate the preliminary repair costs and timing.
Alternative car rental
If an insurance company unreasonably refuses to provide an alternative car and you need it, we will help to rent a car and demand and obtain rental expenses from the insurance company.
Analysis of Insurance Contracts. Insurance comparison.
If you prefer, in your individual case we can make comparison of available insurance coverage with other insurance companies.